Your Biggest Questions Answered
In one of my previous posts I asked you what you felt your BIGGEST problem in terms of starting or running an online business.
It turned out that there were a few key areas that a lot of you were suffering from e.g.
– Lack of time and lack of focus.
– Not knowing how to get around the technical side of things.
– Difficulty getting traffic.
– Information overload.
– Finding products to promote.
– Creating content.

The solution?
So, I decided that I wanted to put together a quick video and list of resources and soon realized that I've posted content on many of these topics before.
Depending on when you joined my newsletter, it's possible that you never even saw this information before so I wanted to compile a list of different posts that I've created, that cover some step-by-step training to help you get off the ground.
Click the image below to watch the video…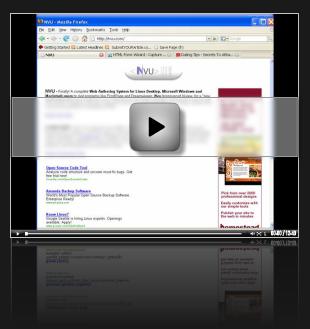 Go through these posts and you'll find a LOT of content that will help you with the above problems.
Try going through them in the order I've put them, as I've done my best to keep things in an order that makes sense (at least to me :-))
Free Action Plan – Decide On Your Goals And Follow This Plan To Achieve Them
How To Upload Files To Your Website
Tips For Writing An Ebook To Make Money Online
How To Get Your First 1000 Visitors
However … if you're looking for a service that does nearly all of this for you then check out:
This is an ingenius product that allows you to get professional looking sites up literally with just one click.
It runs on the WordPress blog platform (but it doesn't look like any blog you've seen before) so it's super easy to install. You can switch through over a dozen professional designs in just one click. These perfectly coded designs cost (By the way did you know that the search engines LOVE blogs?!)
As a special bonus, I also recorded an exclusive 90 minute step-by-step traffic training video, showing how I take brand new sites and get them on to the front page of Google in less than 24 hours, as well as the list of my top plugins that I use to beat other sites to the #1 spot

There's also a 75 minute call with expert copywriter Chris Haddad who charges $10,000 just for consulting.

My advice …
If you don't want to learn all of this yourself, and you don't mind paying a little for a solution that's going to save you tons of time AND
money, then grab a copy of the One Click Sales Sites system
To YOUR Success!