One of the biggest problems faced by nearly all marketers is traffic.
When it comes to getting targeted traffic it boils down to a couple of options:
1) Pay for it e.g. with Google Adwords
2) Get it for free from the search engines
(You can also "borrow" traffic from JV partners … but obviously you need to build those relationships first)
I personally don't like paying for traffic all that much, so I prefer to get it for free when possible and over the years have got pretty good at learning how to get good search engine rankings.
Improve YOUR Web Site
Search Engine Rankings…
Recently, a friend of mine asked me to create some in-depth traffic training to add to his new product (which costs hundreds of dollars).
Being a higher priced course, he wanted to make sure the content was top notch and really step-by-step, so that all his customers could benefit from it.
The result was over 70 minutes of REAL, useful video training that anyone can use to get good search engine rankings, even on a new site.
I gave away some of my best secrets – including ones that have helped me get #1 rankings on Google for highly competitive keywords … within 16 hours or registering the domain name!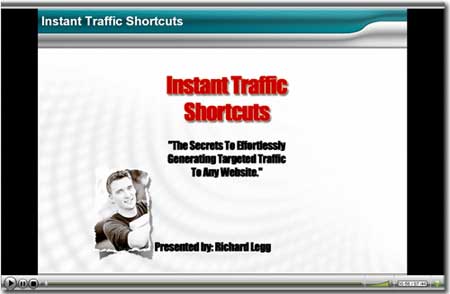 Do YOUR Sites Pass The
"Search Engine Ranking Test"?
I'm turning this video training into a full blown product that will probably sell for $67-$97 BUT before I do, I want to get MORE feedback and MORE testimonials from people who've used it.
So … if you're looking to get more traffic and improve search engine rankings I want to *give* you this product.
But …
There are a couple of conditions, because I only want to share this with SERIOUS people, not someone who's going to download it because it's free and then never use it.
** Important Update (March 3rd 2009)…**

Thanks to everyone who reviewed the course, the feedback so far has been amazing, with lots of reports of people getting front page rankings in a short space of time.
If you're only seeing this post for the first time now, I apologize that the course is not available for free anymore … However, you can get a free transcript of a 60 minute SEO mastermind call I did with marketing expert Willie Crawford.
Simply 'right click' and select "save as" on the link below to download the PDF.
Click Here To Download The Free PDF