Since I've been getting so much feedback and questions about the last few videos I've put out, I wanted to put together a quick "Sneak Peek" of the course so you can see a photo of it, and so I can explain just some of what's in it.
It's such a complete course that it would probably take me close to an hour to describe everything in it that you can learn, so I've just focused on a few "modules" of the course so you can get a feel for the content (and also how in-depth and complete it is).
I honestly feel this is the most important product I have ever released, and I've done my best to include everything I know about getting traffic based on my years of testing, and also showing you actual methods that I use everyday.
(If you've seen some of the previous videos that show me getting onto the front page of Google in less than 24 hours, this course covers how I do that and more)
You can watch the video by clicking on the image below: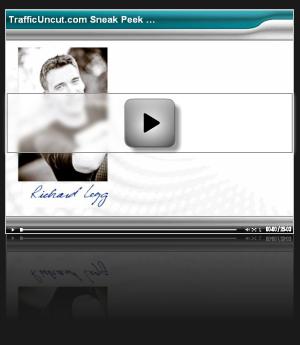 If you missed the previous videos, you can also watch them using the links at the bottom of that page.
This course is designed to help YOU, so please feel free to let me know what you think of how the course looks so far.
(Remember though, this video only mentions about 8 of the 33 modules)
For example…
Does it look like it covers enough information?
Does it seem like it's something that can help you?
Do you think it can be just what you need to start seeing results?
Post any comments or questions using the comment form below.
To YOUR Success,