Traffic – It's the lifeblood of any and EVERY online business.
Without traffic, there are no customers, without customers there is no money!
One thing that I've found online is that people who are trying to make money online, especially those who are getting started, really don't spend the time they need to figure out how to get targeted traffic to their websites effectively.
Are You Neglecting Your Website Traffic?
Typically what I see is that people join an affiliate program, or put up a website, then they struggle to get traffic to their site.
Instead of learning the right way to generate traffic, they then go and try another affiliate program, or put up another website, in the hope that that one will make them money.
But …
It doesn't matter how many affiliate programs you join, or how many sites you put up, or how even many ebooks you buy … if you don't know how to get traffic online then you're not going to make money online.
I've seen people who have spent over $10,000 online on books, courses, coaching etc … but when I ask them what they do to drive traffic, they either don't really know, or tell me they are using some free traffic exchange!
Google To The Rescue!…
Fortunately, it is easy to get tons of free targeted traffic to your website but only when you know the steps to take.
You can get all the traffic you will ever need, for free, from Google, once you figure out what they are looking for from you.
Because of my background in Physics, I'm a bit of a "nerd" when it comes to testing and experimenting with new things in my marketing, but that also means I can find out EXACTLY what works when it comes to generating targeted traffic.
I've made a quick video showing you the #1 step you need to take to get free traffic forever – this is ESSENTIAL for your business.
Just click the image below and watch it now …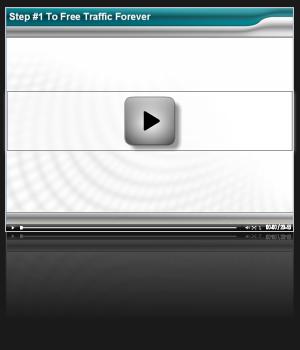 You can get the free keyword tool mentioned in the video from here:

Are you interested in learning more about getting tons of free traffic to your websites?
If so, leave a comment below right now saying "I want to get free traffic to my website"

Here's to a prosperous 2009 for all of you!
To YOUR Success,